You Won't Believe These 10 Biggest Machines Invented For War. Wait Till You See #8, The Schwerer Gustav Gun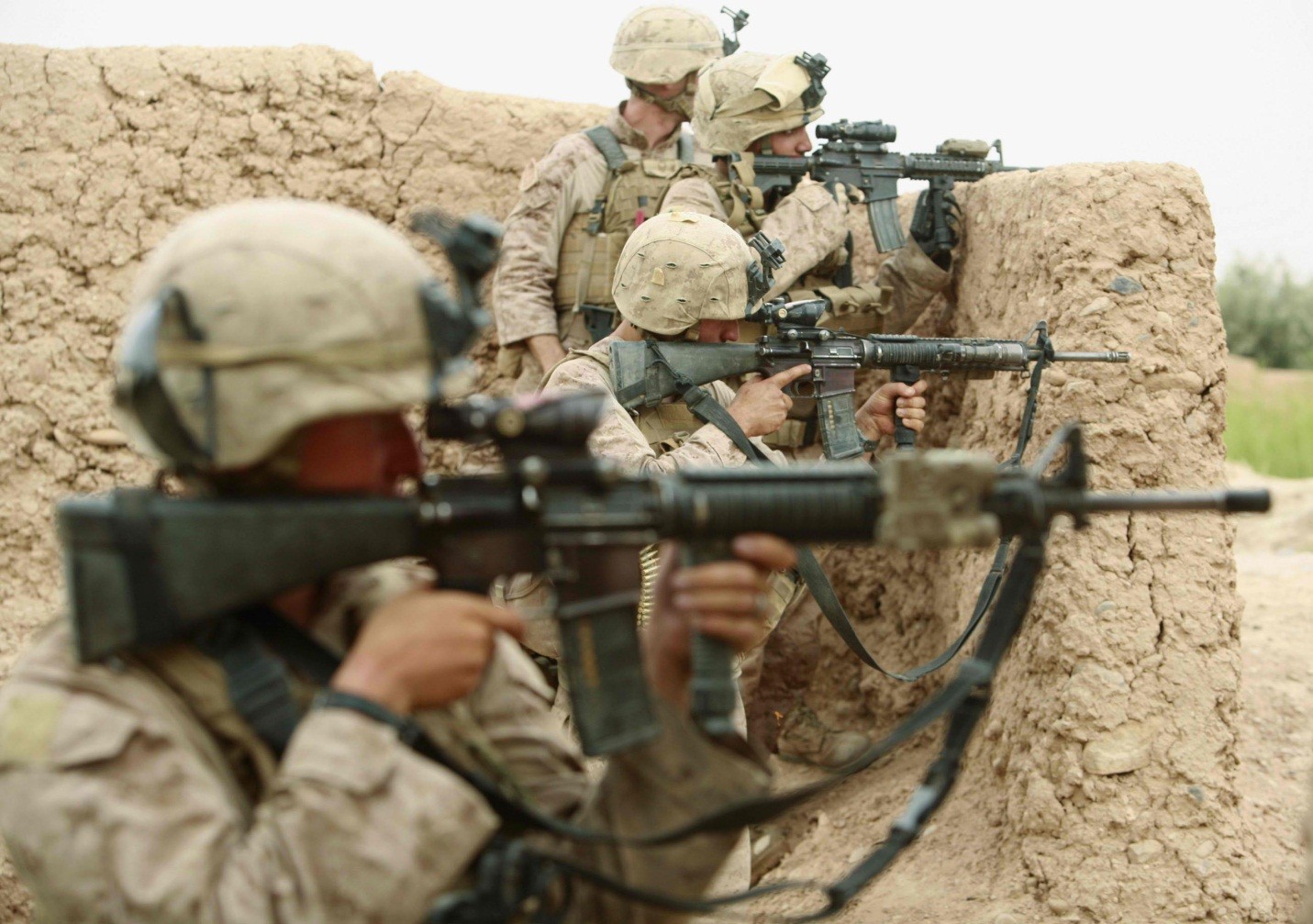 It is not every day that we see machines and weapons for warfare in person. In fact, we may have seen very few on museums and magazines. And they are not even the big enough, to say the least. So here are the largest, the biggest, the most powerful machines developed for war that you must see. Make sure to check the Schwerer Gustav, an amazingly gigantic gun that is the only one of its kind.
Tsar Bomba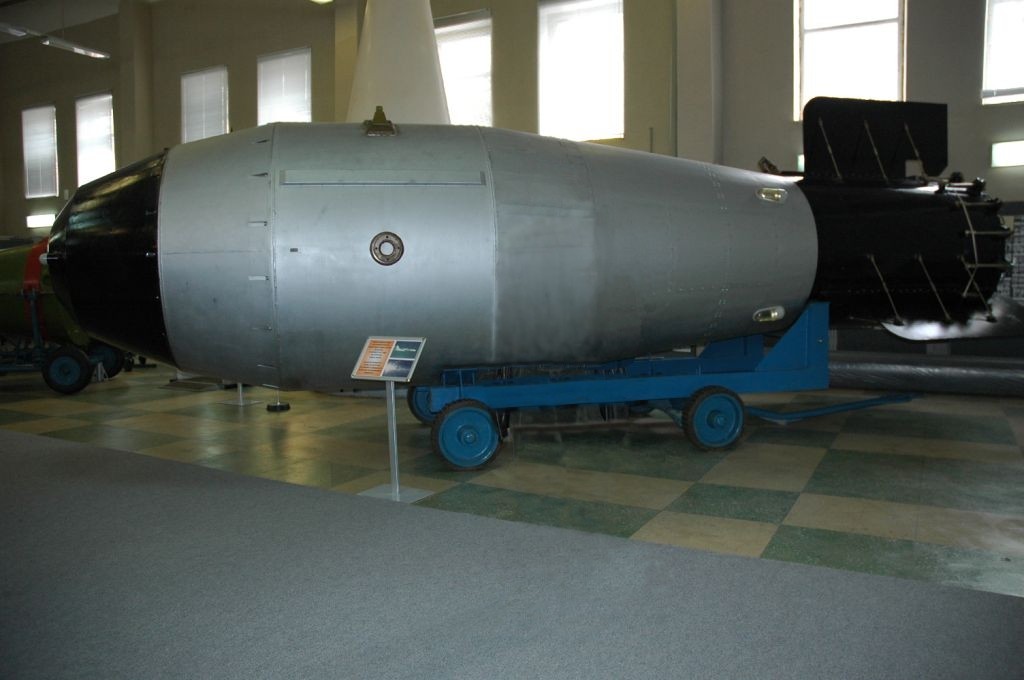 Just by the name itself, you already know that the Tsar Bomba is a pretty destructive weapon. It was a thermonuclear weapon that came from the Soviet Union. The bomb had a weight of 60,000 lbs. and a length of 26 ft. with a diameter of around 7 ft. It is said to be the most powerful and destructive nuclear weapon that was detonated in the history of mankind. Tsar Bomba yielded a massive explosion of 58 megatons which is equivalent to 1,500 times the power of the bombs used to destroy Hiroshima and Nagasaki. There was only one bomb of this kind that was ever created.
Zubr-Class CLAC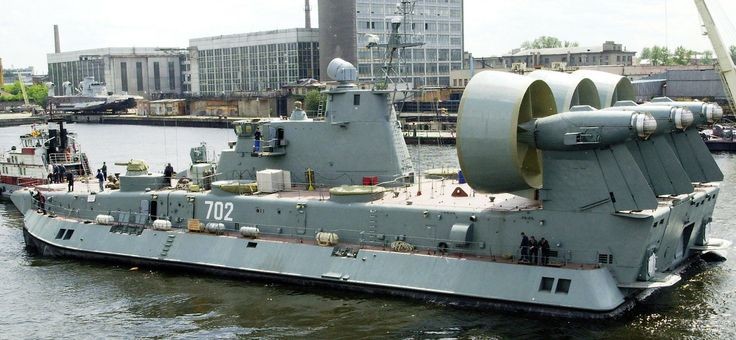 The Zubr-Class CLAC is an air-cushioned landing craft operated by the People's Liberation Army Navy, Russian Navy, Hellenic Navy and the Ukrainian Navy. The craft is still active up to now and has a dimension of 187 ft. in length, 84 ft. in beam and 5.2 ft. in draught. It has a full load weight of 555 tons. As of now, there are seven active Zubr-Class CLACs in service. They are mainly used to sealift land war machines such as marines and tanks and transport naval mines
Aviation Thermobaric Bomb of Increased Power or ATBIP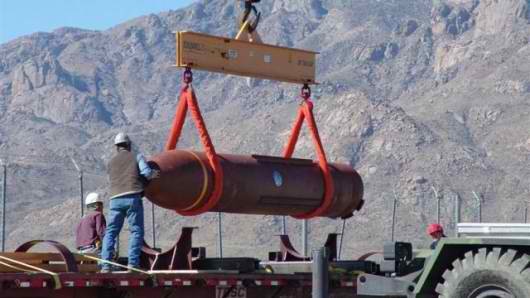 The Aviation Thermobaric Bomb of Increased Power or ATBIP in short is considered as the "Father of All Bombs" mainly because of its blast yield that would evaporate every single living thing around the radius of its explosion. This highly explosive bomb weighs around 7,100 kilograms and was used by the Russian Air Force after it was produced in 2007. ATBIP, compared to other typical explosive weapons, creates more damage in much larger areas through a sustained supersonic wave blast that comes with a tremendous amount of temperature.
Mil-MI 26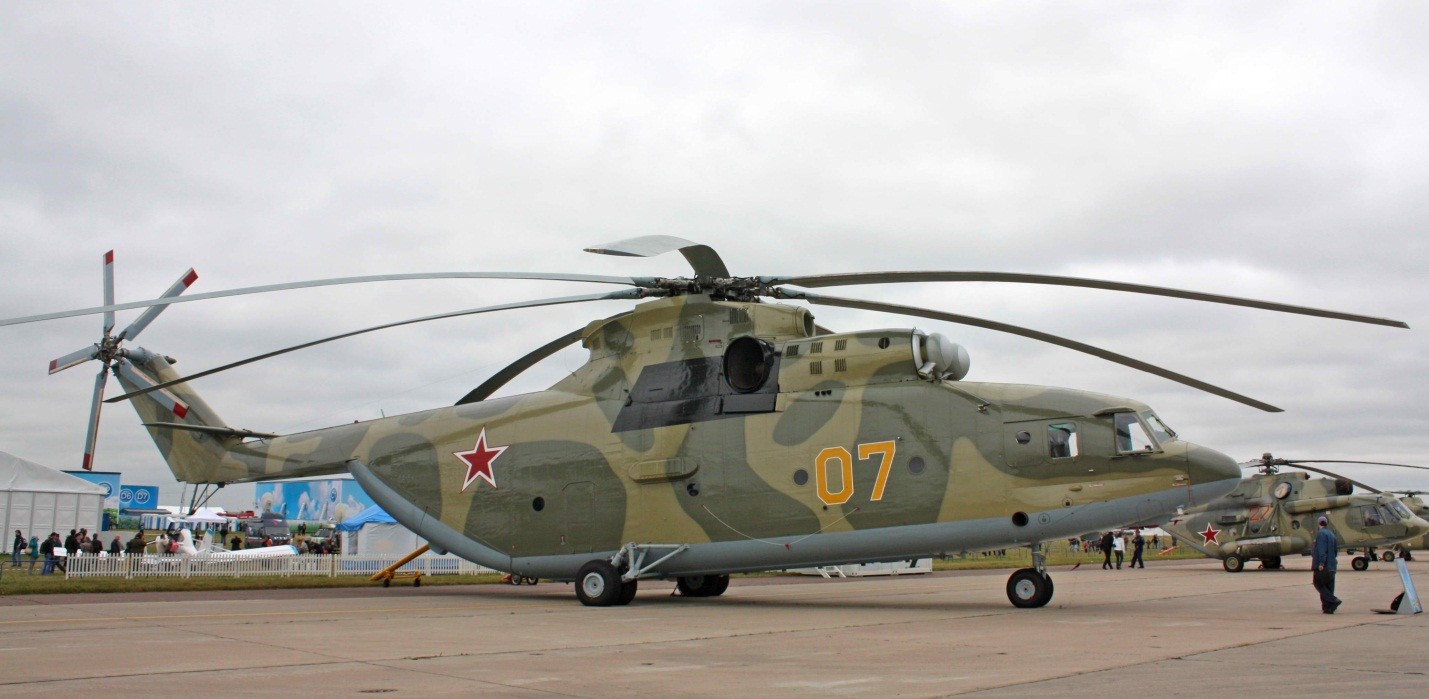 Mil-Mi 26 is a heavy lift helicopter used to transport cargo for military as well as for civilian use. Since its production in 1980, Mi 26 went into several production series already and is being used up to now mainly to transport large and heavy military equipment such as armored carriers and ballistic missiles. The helicopter originated from the Soviet Union and the world witnessed its first flight on the 14th of December 1977. Mi 26 is considered as the world's fastest and largest operational helicopter.
Typhoon-Class Submarine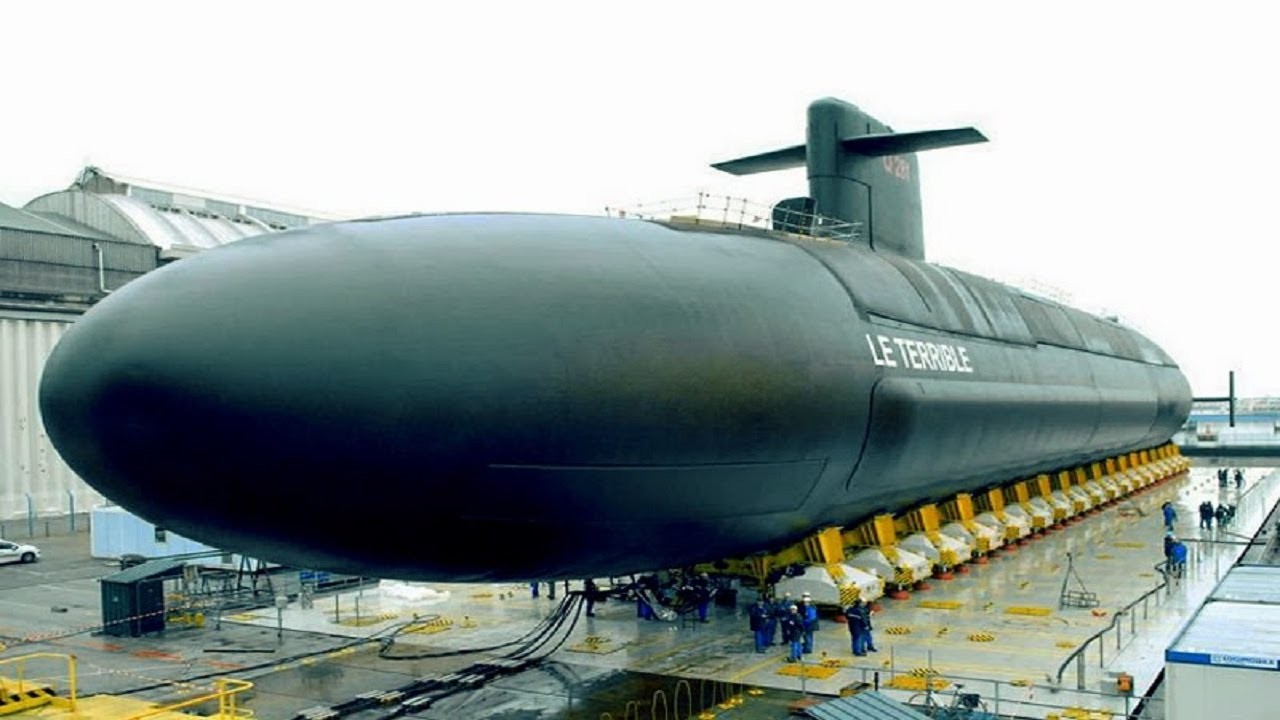 The Typhoon-Class Submarine is a ballistic missile warfare submarine that was operated by the Soviet Union and the Russian Navy. There six submarines of this kind but two already retired and the other three are already scrapped. It is 574 ft. in length, 75 ft. in width and 39 ft. in height. It has a speed of 25.57 mph surfaced and 31 mph when submerged into water. It can go as deep as 1,300 ft. and can last up to around 120 days underwater. Interestingly, the Typhoon Class Submarine has a 20 ballistic missile weapon system.
The Ural Command Ship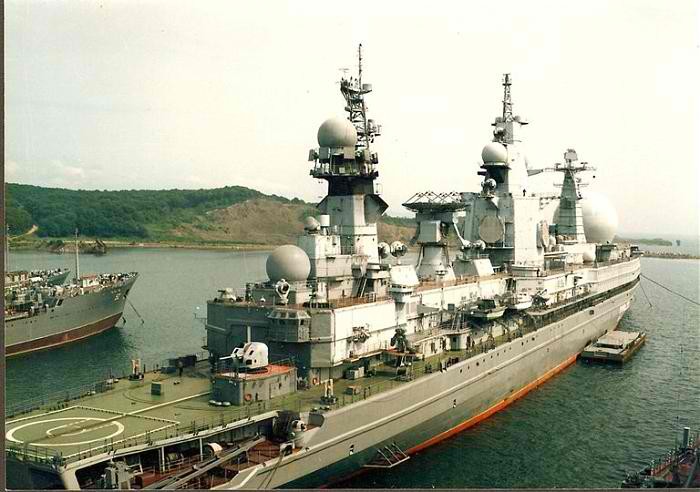 SSV 33 Ural is the largest command naval ship launched in May of 1983. It weighs around 32,750 in full load and is 869 ft. in length, 98 ft. in width and 25 ft. in height. This ship is so big it had its own helipad and hangar for aircrafts. Not only that, it was also used for missile tracking, electronic intelligence as well as space tracking and carrying light weapons for defense. Unfortunately, the Ural is now under the scrapping process and has a salvage contract that will expire on the 30th of November 2017.
USS Enterprise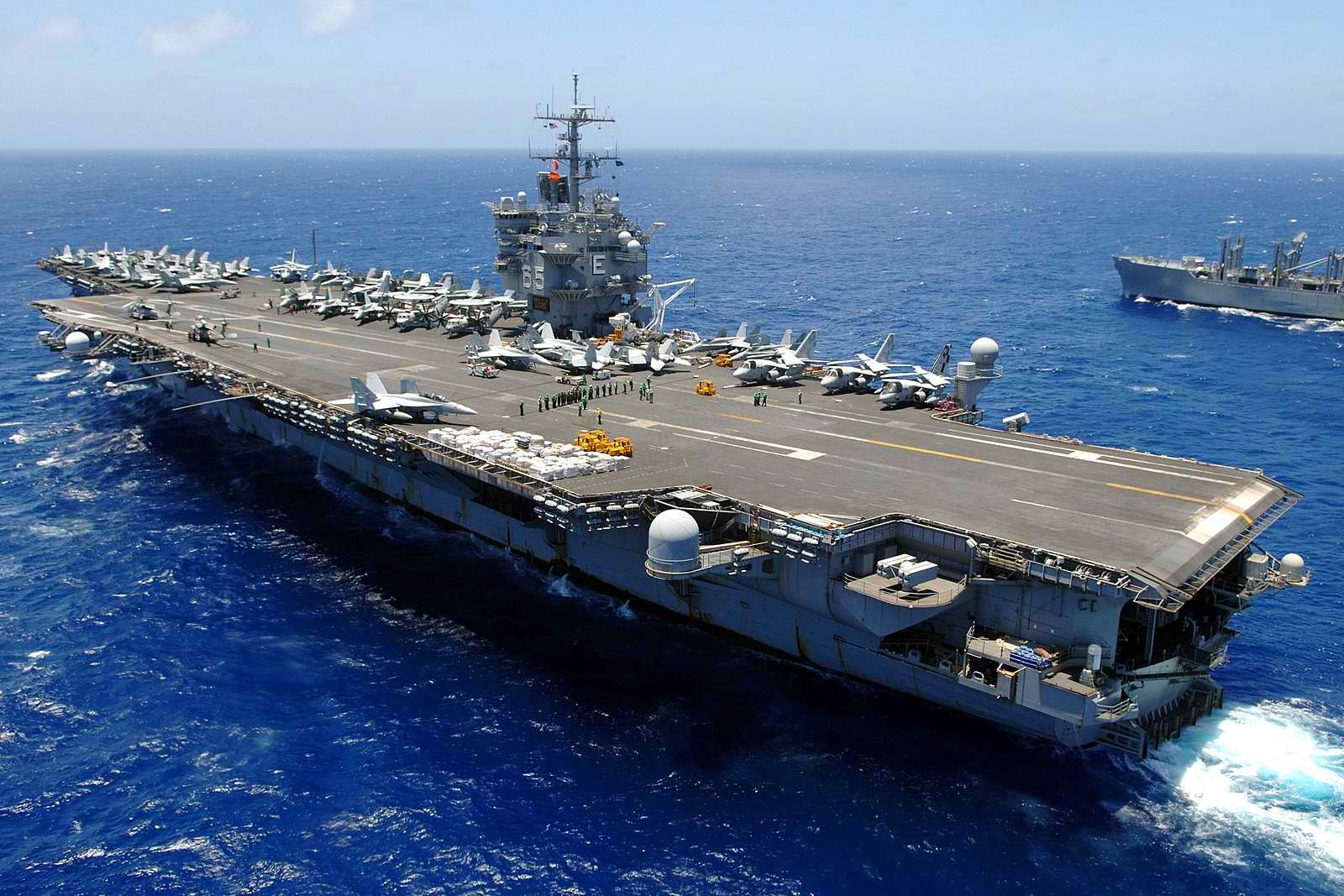 The USS Enterprise was an aircraft carrier operated by US Navy launched in September 24, 1960. The carrier ship had a production cost of around $450 million and was in service from 1962 to 2012. It weighed around 94,781 tons when full load and had a size of 1,123 ft. in length. The ship can hold up to a maximum of 90 aircrafts. As of today, the Enterprise is inactive and underwent the inactivation process. It was found out that it is no longer fit to render further military service.
Schwerer Gustav Gun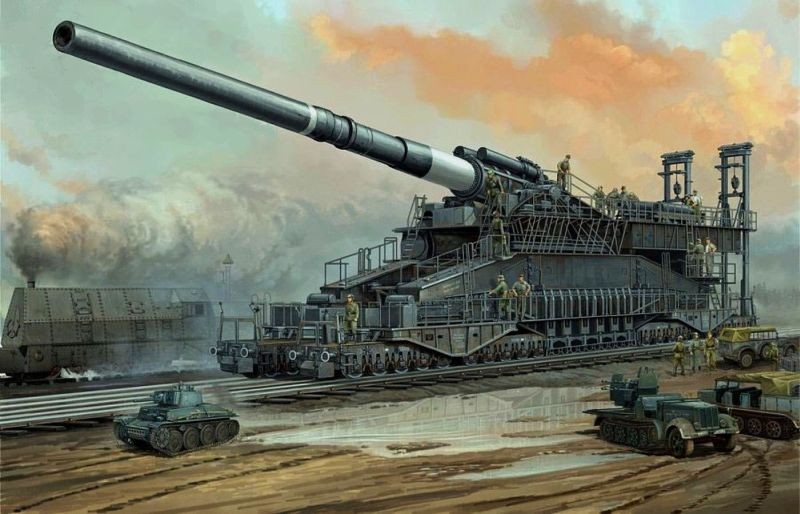 The Schwerer Gustav is a railway gun created by the Nazi Germany. The gun was used during the World War II from 1941 to 1945. It weighed around 1,400 tons and had a barrel length of 106 ft., a width of 23 ft. and a height of 38 ft. To operate the biggest gun ever created in the world, it required 250 people to assemble it in around three days and another 2,500 men to lay its track and dig its defenses. Due to its size, the Schwerer Gustav can only be fired at a maximum of 14 times a day. However, it has a maximum firing range of around 47,000 meters.
The Helepolis at Rhodes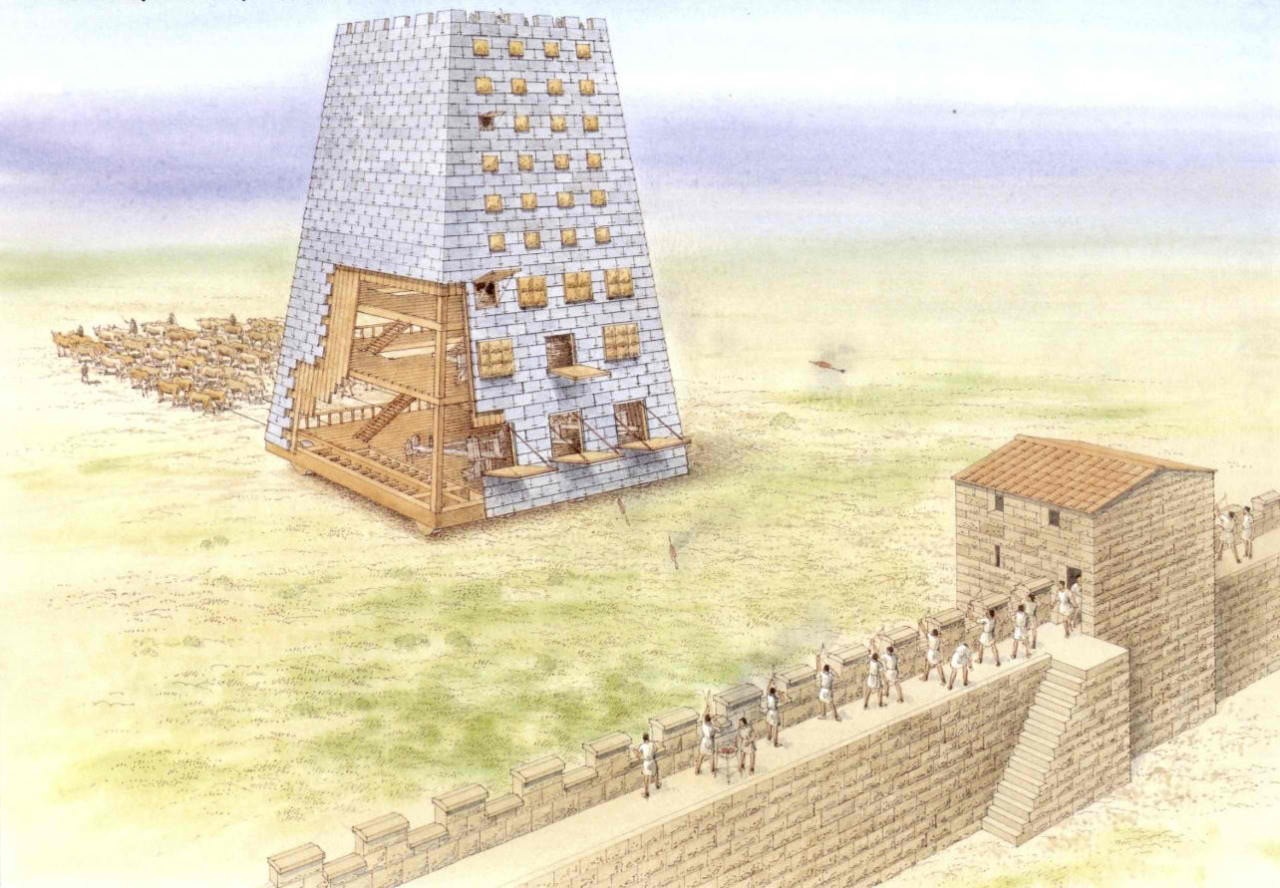 Helepolis or Taker of Cities in English was a siege engine built in Ancient Greece by Polyidus of Thessaly and was used to attack Rhodes. It weighed around 160 tons and was 65 ft. in width and 130 ft. in height. Helepolis was basically a large iron-plated tower made up of catapults, dart throwers, stairs and eight wheels and was manually pushed and operated by 3,400 men. If history records are accurate with the Helepolis' specifications, it would be the largest and strongest siege tower that was ever built.
Char 2C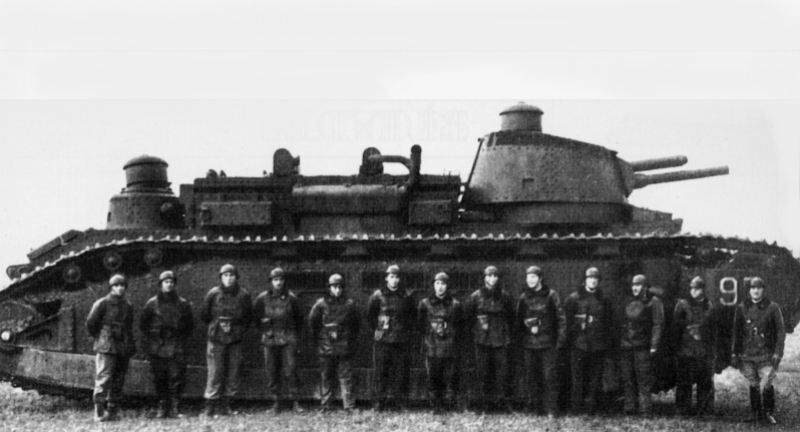 The Char 2C or FCM 2C is a super heavy weight French tank that was produced in 1921. It is considered as the largest tank ever made in the world, in terms of dimensions (33 ft. in length, 9 ft. in width and 13 ft. in height). It weighs around 69 tons composed mainly of armor. It was also the only tank of its kind that made it to the operational status after it was produced. Although it was developed for war, the Char 2C tank was never deployed for battle during the World War I but it was of great help during the World War II. The Char C2 was powered by seven tanks with around 1200 liters of fuel and was operated by a crew composed of 12 people.
War has always been part of our history and it is just pretty amazing to see that during those early times, people are already able to produce these kinds of machines that are way bigger than we could imagine. And even though weapons are one of the most crucial accessories in the world of warfare, it is still humans and our brains that can make, operate and break them. If these enormous machines never impressed you, we don't know what else can.